CARE

Your tattoo is a memory for life. Take good care of it.

Do you want your tattoo to shine forever? Then don't forget to take care of it regularly after the acute phase.
C&J Care products keep your tattoo young, let the colors shine and provide a lasting tight line. 
When your tattoo has healed sufficiently (3 weeks) or tattoos that have been placed for a longer period of time can only come in contact with the sun when using a sunscreen with a high protection factor. C&J Sun 50+ is a sunscreen especially developed for tattoos and has a protection factor SPF of 72.5. Its use is also important for the preservation of your colors and lines of the tattoo.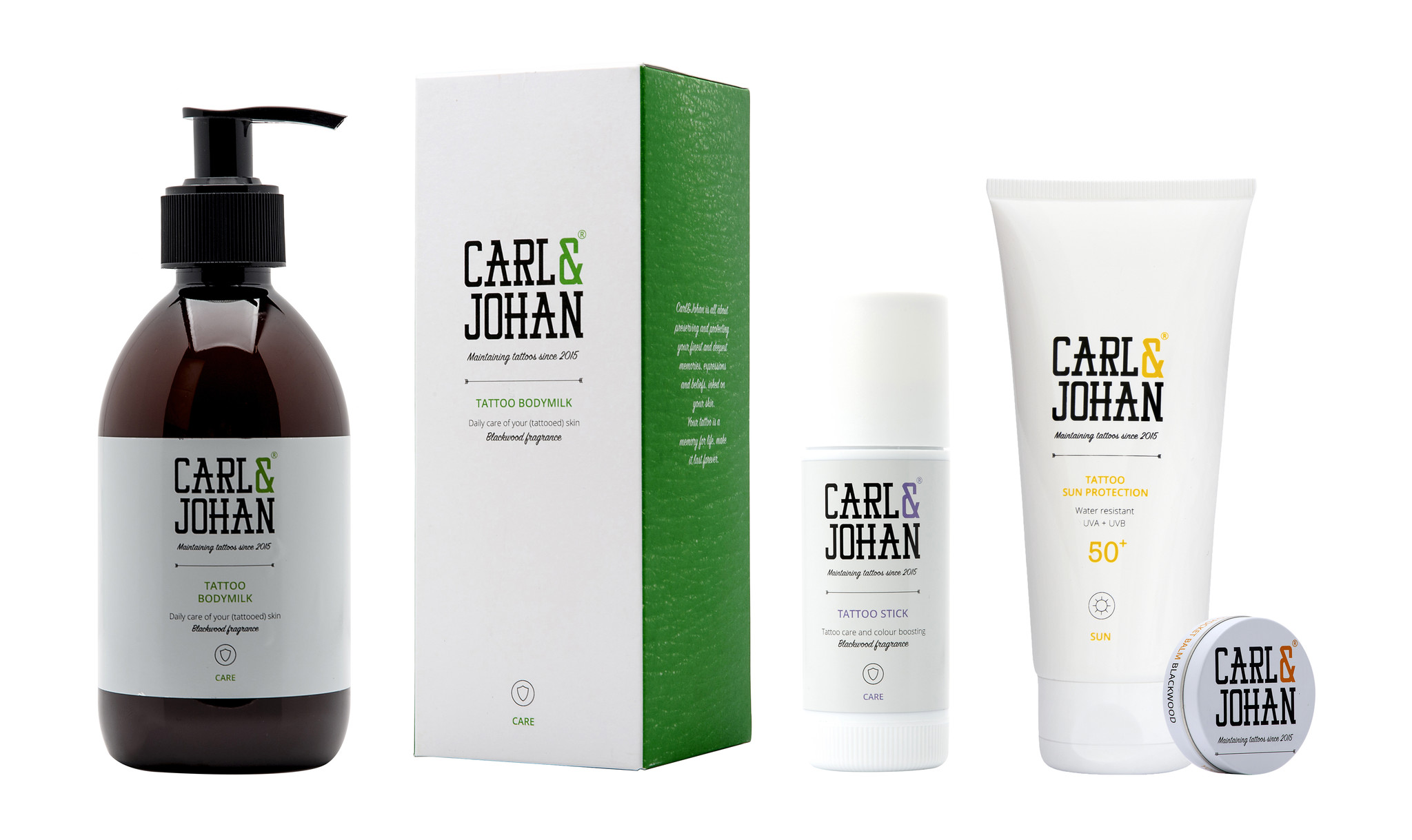 Even older tattoos and graying tattoos can shine again by using our C&J Care products daily