RECOVERY

Keep the tattoo clean and moisturized: cleanse and lubricate!

Moisturize, moisturize, moisturize! It's extremely important that your tattoo doesn't dry out. That's why you should apply a layer of Carl and Johan Regenerating Cream up to 5 times a day. This tattoo cream forms a barrier against dirt and other intruders and has a soothing effect. A thin layer is sufficient! If you put on too thick a layer, you close off the tattoo and it won't be able to heal as well. Do not use the cream when your tattoo is still covered with a foil.
The C&J Regenerating Cream is also very itch-reducing and prevents scabs from forming. If small crusts appear on your tattoo, do not scratch them off. If you pull or scratch them off, some of the ink pigments may come with them, causing spots in your tattoo. Just leave them on until they fall off on their own.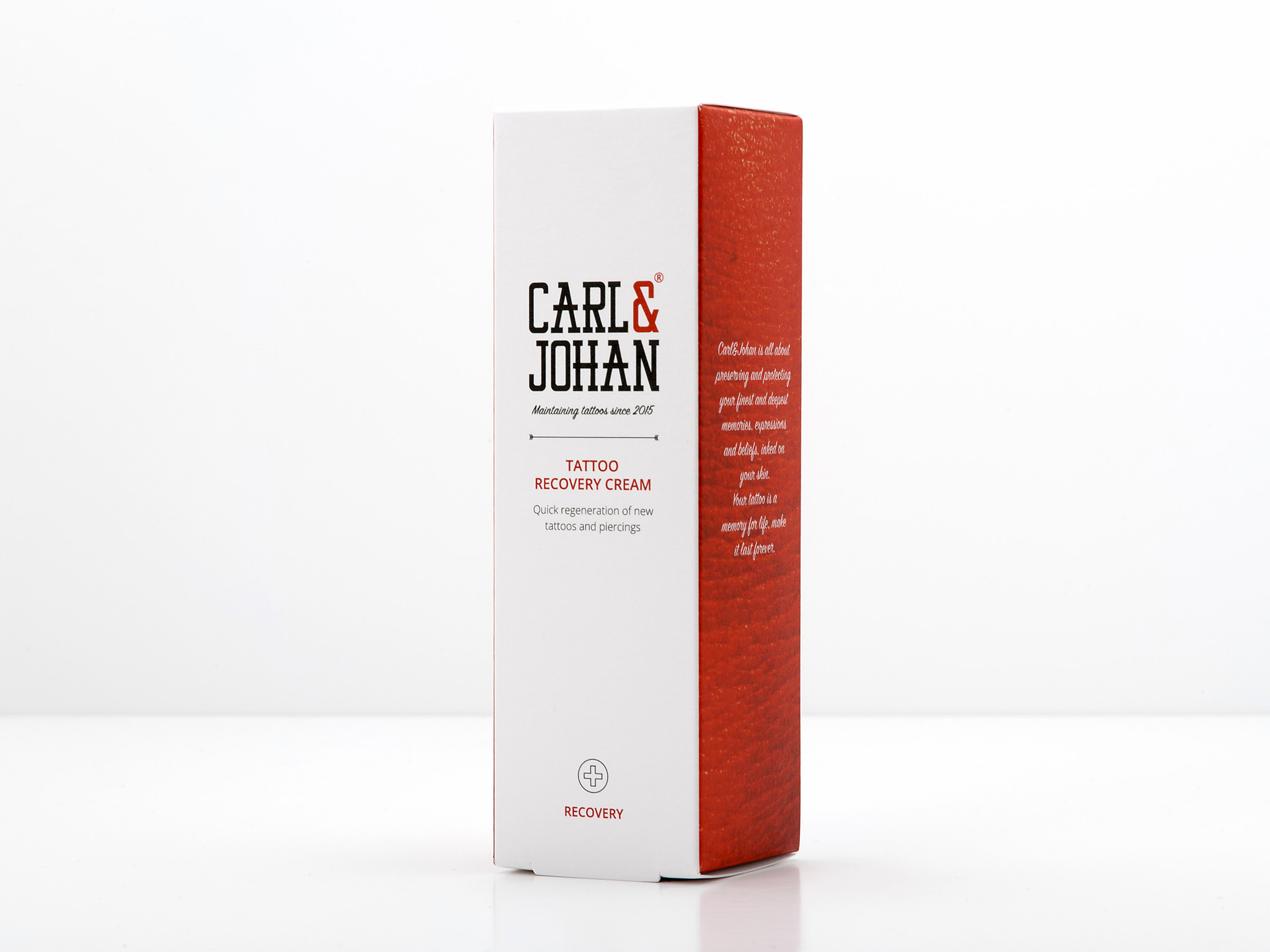 A new tattoo is an open wound and therefore susceptible to infections. Therefore clean the tattoo 2x/day with the pH-neutral soap. Sprinkle the tattoo with lukewarm water, apply C&J Purifying Soap and rub the tattoo gently with your hand until it starts foaming slightly. Then rinse and pat dry.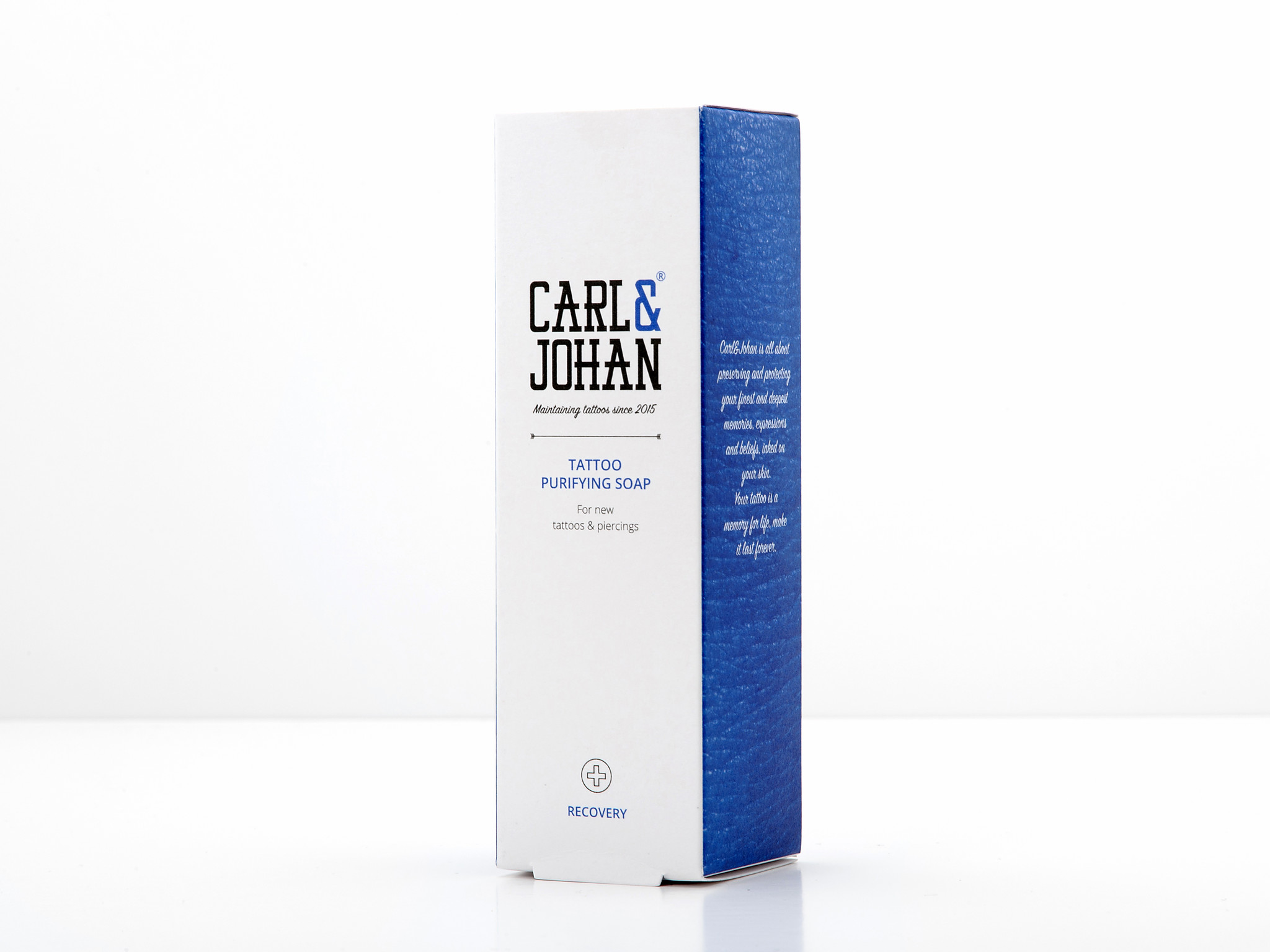 Be careful when using a "regular" shower gel or soap. These are usually slightly more powerful in removing the protective acid mantle of the skin. Under normal circumstances, this does not pose a problem, as our body restores this acidic skin barrier in 3 hours. However, when the skin is open (like a tattoo), the protective barrier will not recover as quickly, putting you at a higher risk of contracting infections. A pH neutral soap is much milder and will leave the skin's acid barrier intact and reduce the risk of infection.